General Features Overview
OriginTrees comes with many handy features that help you easily build a family tree. The app provides various tools for managing family members and creating charts.
---
Different View Modes
OriginTrees comes with several different view modes for easy tree navigation and nice representation.
Family Graph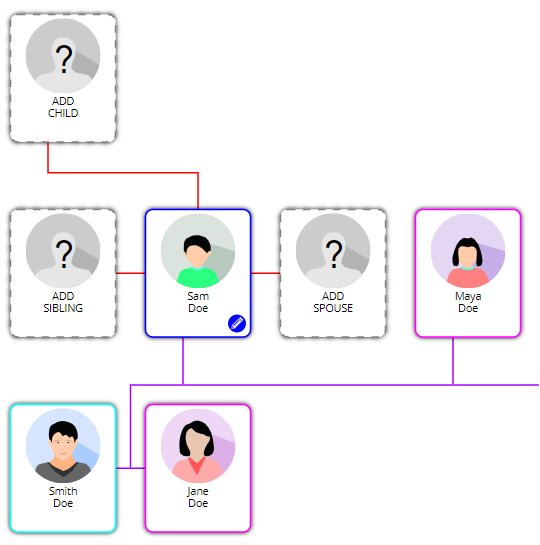 Family graphs represent family members in a hierarchical structure. People are linked with colorful curves that show family relations. In Overview mode users can see the whole origin tree.
By navigating through your ancestry chart, you can quickly and easily manage family links.
Table View Mode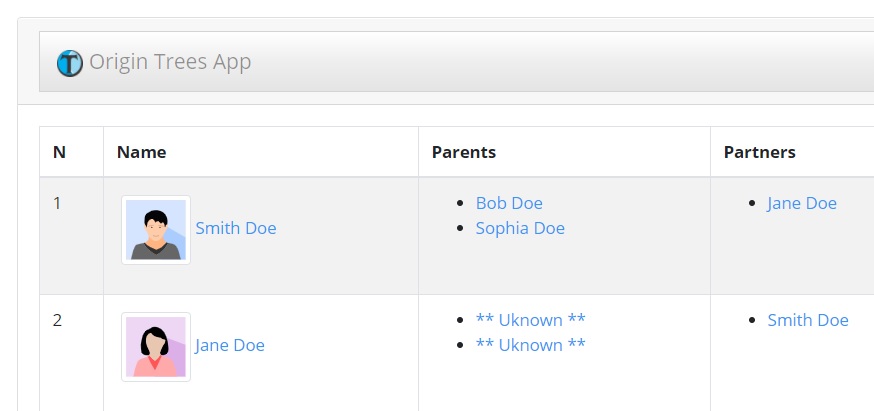 Table view mode visualizes family members in tabular form. Family members are divided into groups in separate columns. This mode provides a good overview of user's family structure.
Supported family members
OriginTrees supports four type of family members. During the tree building process, users can choose from the following types of family relationships:
Spouses (Partners) – Use this kind of family link to add husband or wife and form a new family between two persons. This relationship is suitable for cases of marriage, civil union or engagement between two people. In cases where there are common children, the partners link will be created automatically as well.
Parents – The father or mother is the person that takes care of the offspring, whether it is biological or not.
Children – A son or daughter is a natural or adopted heir of one or two parents.
Siblings – A brother or sister is a person related by a common parent.
Build-in Avatars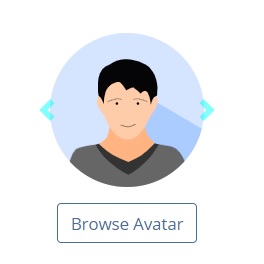 The OriginTrees app has a built-in avatars gallery that helps you generate nice looking trees quickly. Users can choose from several embedded avatar images or from external sources.
Other
You are welcome to try out our free family building app and discover its nice features and capabilities. In case of doubt, you can also view our "how to" articles.