What is Origin Trees?
The Origin Trees application is a web-based software that provides the ability to quickly build family trees. It uses the capabilities of modern web technologies such as HTML5 to provide a wide range of features.
At origintrees.com you can also find detailed tutorials on how to create amazing family trees with our app. Last but not least, here you will find interesting facts about celebrities, film actors and characters and their ancestry charts.
---
Our Team
OriginTrees is maintained by a small team of passionate software developers and designers. We are very pleased to create FREE apps and tools and Origin Trees is one of our exciting projects.
---
Our Vision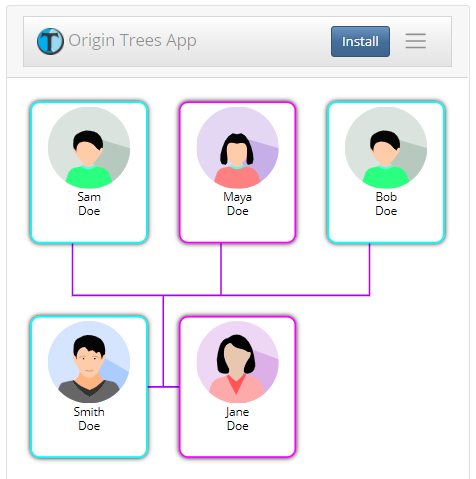 We believe it is valuable for a person to know and honor their origin. OriginTrees app can be an useful assistant in this mission. Our goal is to provide an easy-to-use solution for creating nice looking family trees.
OriginTrees comes with many nice features and most of all it is a free tool that anyone can use free of charge.
Contact Us
Please feel free to contact us!
---